Did you buy a fancy camera to take photos of your children but are disappointed with the results you are getting?
If so then you're in the right place!
In this step-by-step course you will learn all of the secrets to taking great photos of your children from one of the UK's leading family photographers, Vicki Knights.
Vicki has photographed hundreds of children in the 10 years that she has been shooting professionally, and is also a mother herself so knows how tricky it can be to get kids to co-operate!
Vicki first started teaching her effective method of how to photograph children back in 2011, and since then has taught it to hundreds of happy parents in her face-to-face workshops. She has taken the content from her popular workshops and re-purposed it for this intensive online course that will have you photographing your children like a pro!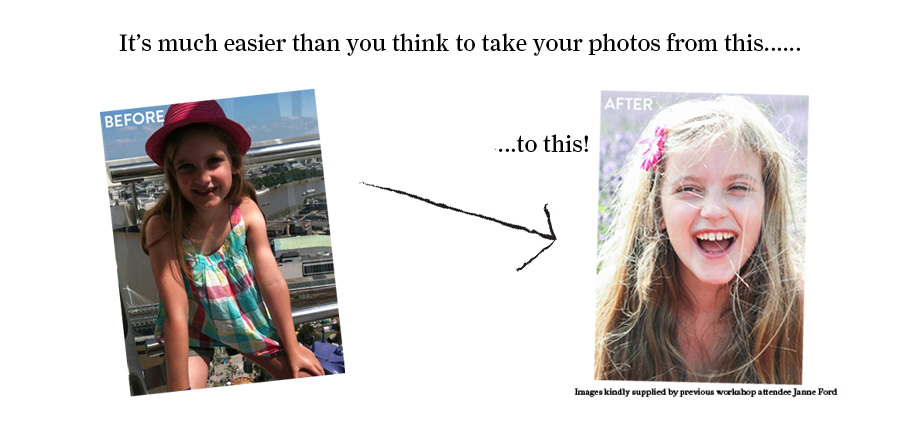 In 5 easy-to-follow modules, you'll learn how to take great photos of your family and finally get your fancy camera off auto.
There are over 2.5 hours of video content to watch, a gorgeous 100+ page digital manual to refer to whenever you like, as well as assignment sheets to get you shooting immediately.
Learn how to feel completely confident every time you pick up your camera - even in low light or high action
Discover the 3 big mistakes people make when taking photos and how to ensure you don't make them
Find out why light is one of the most important aspects to great photos and how to find good light in all situations
Learn the 4 ways to get that lovely blurry background in your photos
Discover a few simple composition tips that will completely transform your photos
Find out my simple but effective way to set up your camera to get great results without having to spend weeks reading the manual
Ensure you don't get overwhelmed with thousands of photos left abandoned on your hard drive
This course is perfect for you if you would love to take better photos of your children, and you will find it easy to understand even if you've never taken your camera off the auto mode before!
If you don't want to miss another moment of your child growing up with blurred, boring photos then buy the course now.